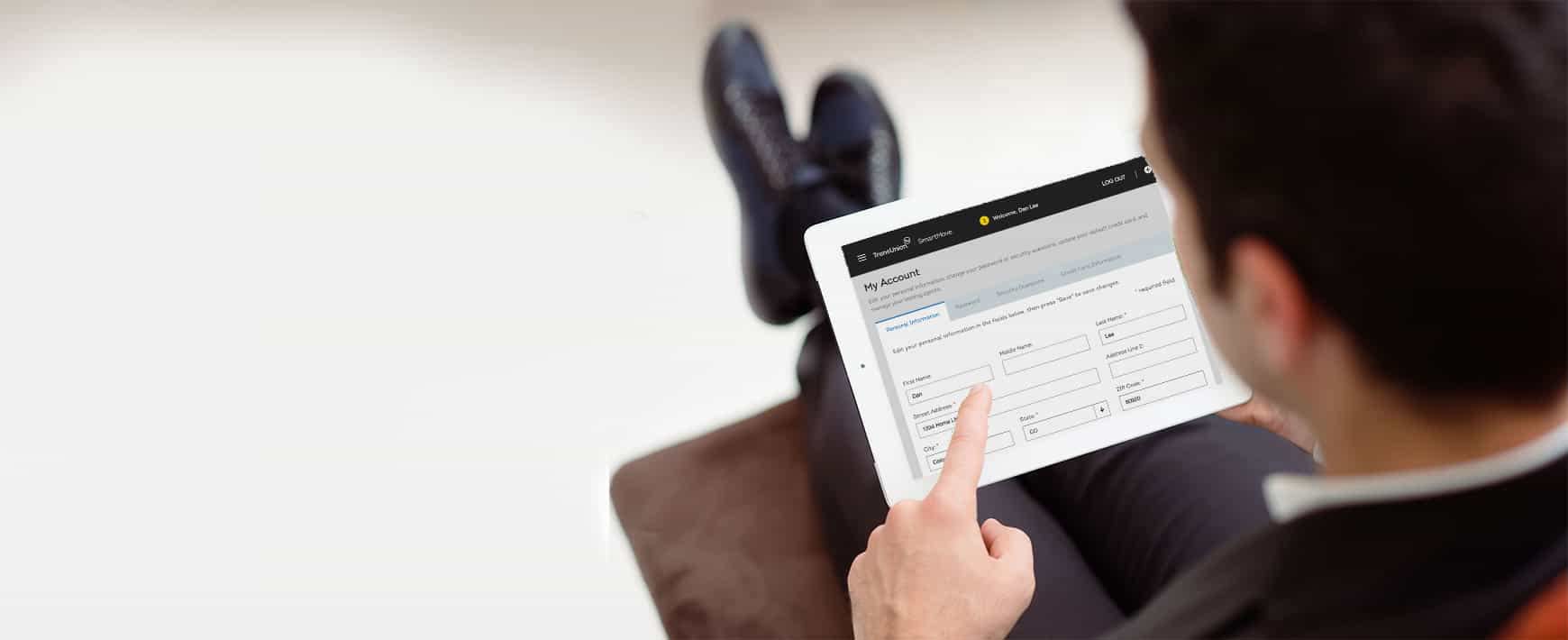 Background Checks for Evictions & Credit Score To Help You Pick Great Tenants
Tenants stay in a unit for an average of 3.5 years. Are you ready for that kind of commitment?
Before committing to a stranger for the next 12 months, learn what you don't know. Fill in the blanks with a SmartMove tenant screening bundle.
Every screening bundle includes:
ResidentScore
ResidentScore
Get a clearer picture of your rental applicant's financial situation with a TransUnion ResidentScore. One of the three major U.S. credit reporting companies & TransUnion is a trusted source of consumer credit data.
Criminal Report
Criminal Report
A TransUnion SmartMove criminal report* helps you avoid high-risk tenants and protect your investment.
Hundreds of millions of criminal records searched
Results within hours
Database continually updated, available 24/7
If you're really serious about tenant screening, upgrade your bundle to include:
Finding the right tenant that is a perfect fit for your building can be difficult. Landlord Credit, Background, Income Insights, and Eviction Checks from SmartMove can help!
Many landlords and rental property owners make decisions about tenants in the dark, without knowing anything about a tenant's background, credit history or even if they have a criminal record. When a big decision is made without taking the time to run a tenant credit check, difficult challenges can happen.
How It Works:
The credit, background and eviction checks from SmartMove may help you as a landlord or rental property owner to make more informed decisions. Our tenant screening services give you the information you need, to put renters in your properties that you approve. In just minutes, you can access a potential tenant's criminal, eviction and credit reports. And with Income Insights, you can save time by identifying which of your applicants might need additional income verification.
Results delivered in minutes:
The common complaint of landlords and property owners is they feel running tenant credit checks are expensive and take too long. Did you know that landlords who use TransUnion SmartMove, can run a resident screening report in minutes and find out almost everything they are after? Choosing a tenant is an important decision, one that you don't have to make alone. SmartMove is an industry leader in tenant screening, and can be trusted to help you make a more informed decision for your rental property
SmartMove provides the tenant screening solutions that landlords want with the security renters need. We are committed to providing quick, reliable and secure tenant screening, all online with results available in a matter of minutes. What more could you ask for?
*The Criminal Report is subject to federal, state and local laws which may limit or restrict SmartMove's ability to return some records. Instant criminal results not available for Delaware, Hawaii, Kentucky, Massachusetts, South Dakota, and Wyoming.
**Based on 2013 TransUnion survey data.